Find Housing and Assistance
State Tax Credits for Affordable Housing Development
HOME Investment Partnership Program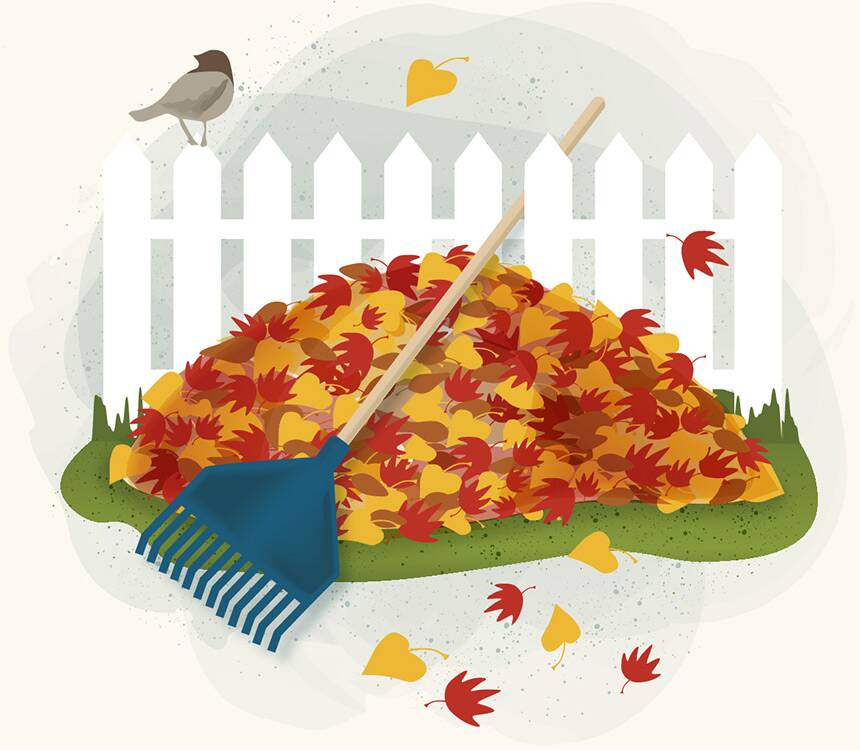 MFA's Rehabilitation Program provides home repairs or accessibility modifications to homeowners who lack the resources to do so. Services include:
Energy-saving measures that help improve the efficiency of the heating and cooling of the home and reduce utility bills
Hazard reduction measures such as the installation of ramps or rails in bathrooms for elderly or disabled individuals who are at risk of falling
Accessibility modifications for individuals with disabilities that include the installation of handrails and ramps or widening doors
Repair or replacement of major housing systems such as furnaces, ducting or water heaters
General and essential property improvements that are non-luxury in nature including roof replacement and mobile home replacement
Measures needed to bring a home up to code or into compliance
Utility connections
Important Information about the Rehabilitation Program
To qualify for the veterans rehabilitation program, household income must not exceed 80 percent of the Area Median Income adjusted for location and household size. View the Home Income Limits and Maximum Rents PDF to see if you qualify:
In addition, the value of the home to be rehabilitated must fall within program guidelines. Find the home value limit for your area of the state here:
MFA partners with 11 organizations that provide rehabilitation services in specific areas throughout the state. Go to the map below to determine which MFA partner is working in your area. Please contact the agency directly to apply for the rehabilitation program.
Areas Served and Agency Contact Information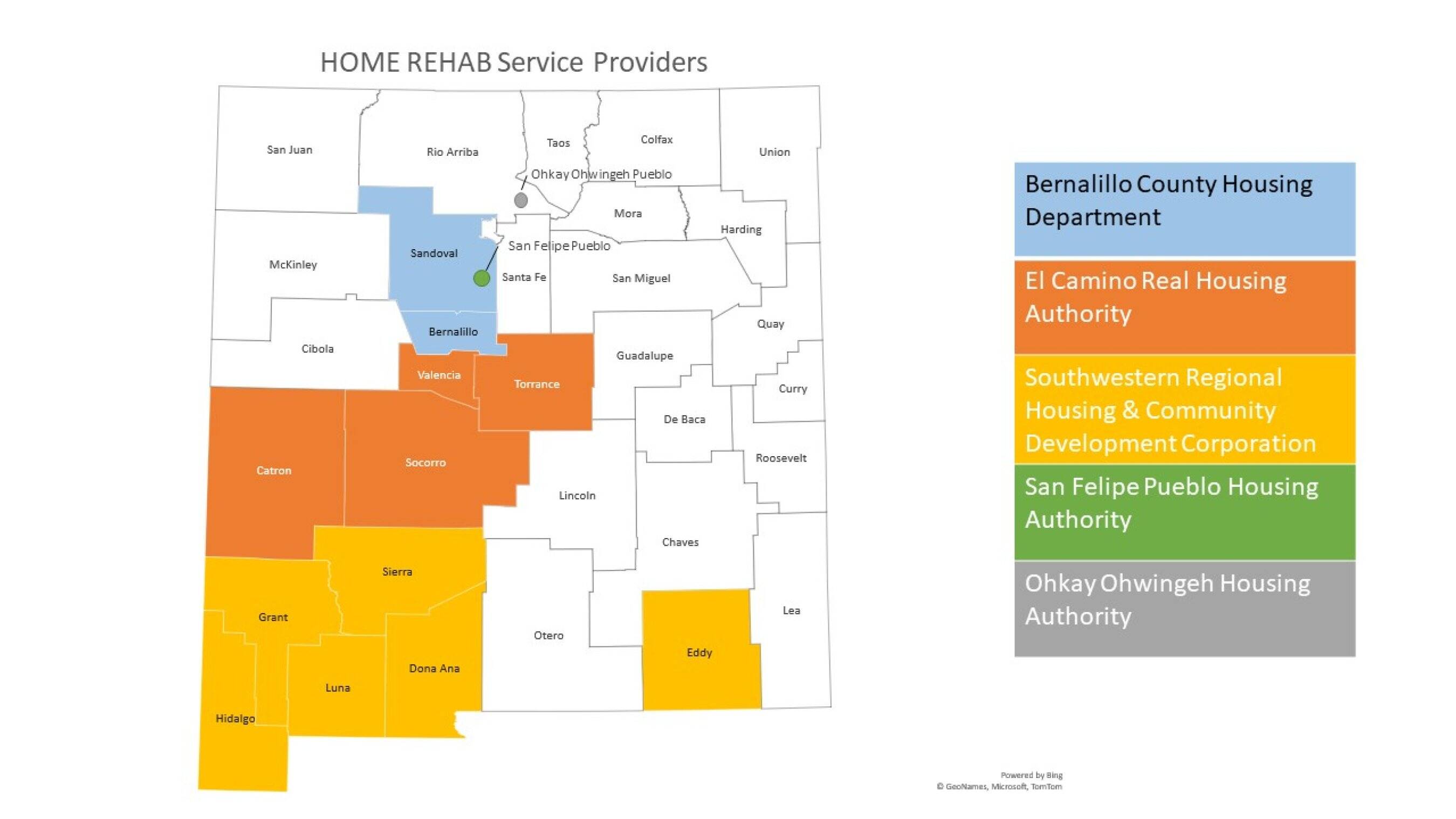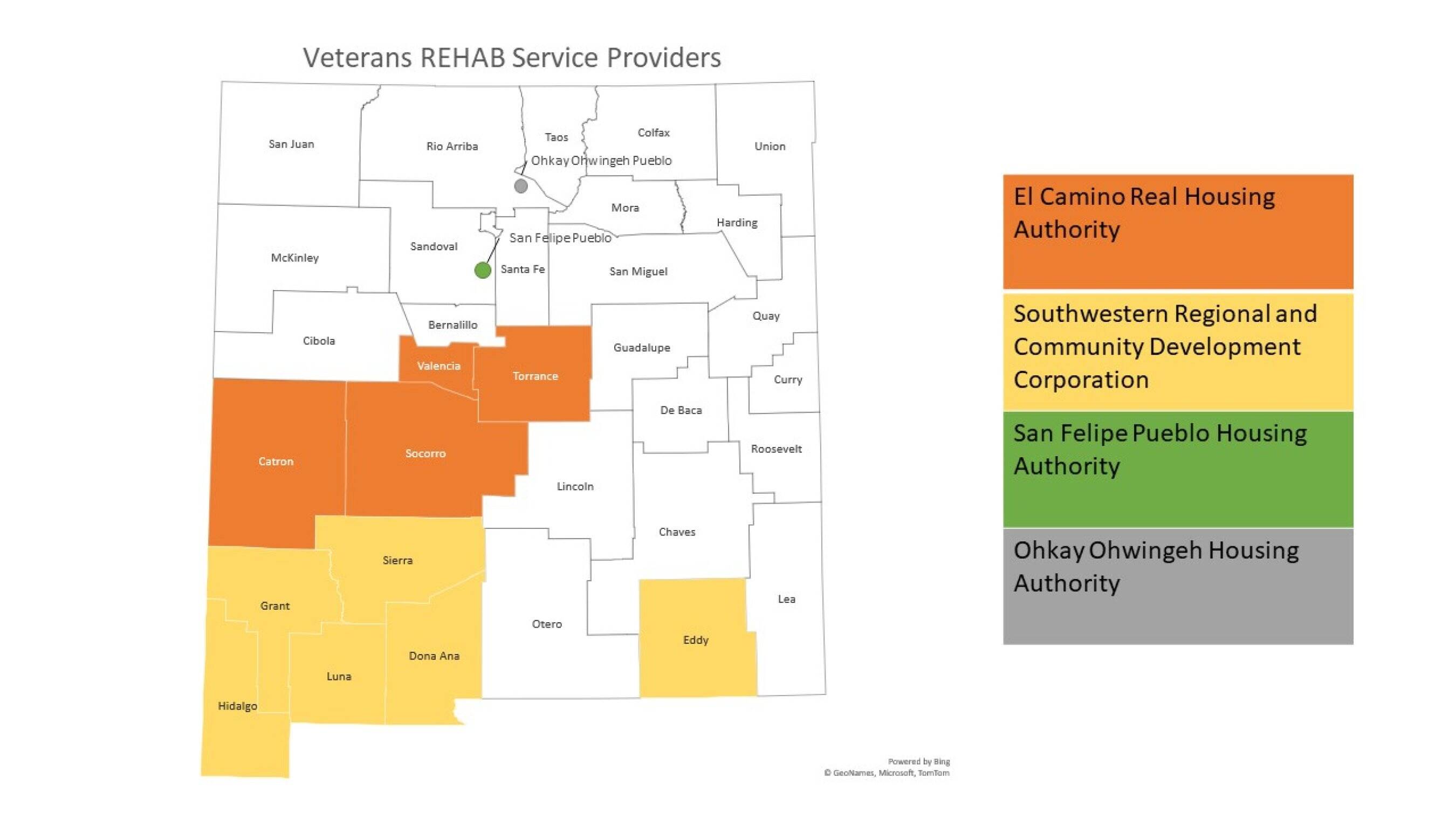 *Areas noted in yellow are current areas served by the HOME Rehab Program
Client Stories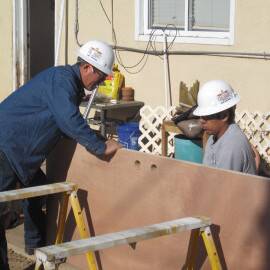 MFA Weatherization Saves $$$
Homeowners whose homes have been weatherized save an average of $240 per year in utility bills. The savings last for 20 to 25 years.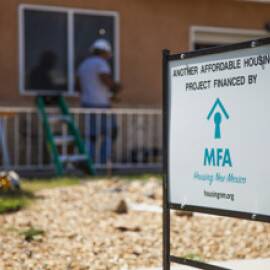 MFA weatherizes more than 700 New Mexico homes every year
This makes them safer and more energy efficient for New Mexicans.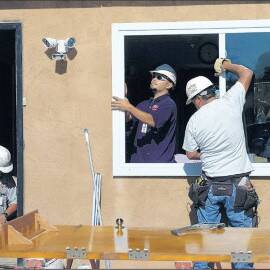 MFA works with two services providers who install energy efficiency measures in homes across the state
Central New Mexico Housing Corporation and Southwestern Regional Housing & Community Development Corp.