Find Housing and Assistance
State Tax Credits for Affordable Housing Development
Meetings, Events & Notices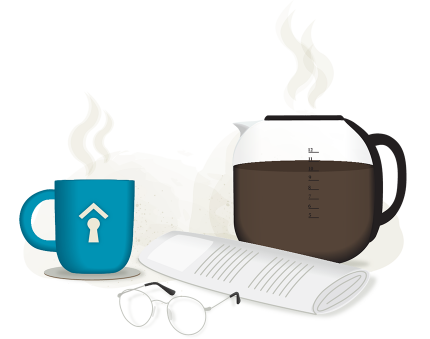 MFA Board of Directors Meeting
June 21, 2023, 9:30am ~ 3 weeks
MFA Board of Directors Meeting
July 19, 2023, 9:30am ~ 1 month
MFA Board of Directors Meeting
August 16, 2023, 9:30am ~ 2 months
MFA Board of Directors Meeting
September 20, 2023, 9:30am ~ 3 months
MFA Board of Directors Meeting
October 18, 2023, 9:30am ~ 4 months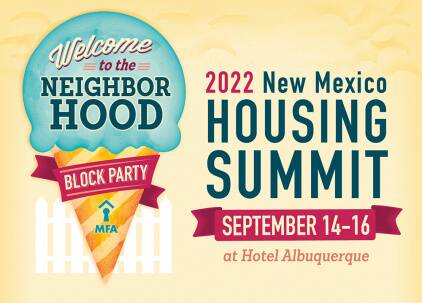 2022 New Mexico Housing Summit
Discover three days packed with informative workshop sessions, fun-filled networking events, and insightful keynotes at the premier housing event that brings together more than 500 professionals from sectors across the housing spectrum. Discover the latest technologies and methodologies and network with a wide range of industry professionals as you enjoy this year's theme: Block Party, Welcome to the Neighborhood!
Affordable Housing Act Rules Amendment Public Hearing
June 26, 2023, 3:00pm MFA Board Room / 344 4th St SW, ABQ, NM 87102
The purpose of this public hearing is to allow for public comment and open discussion on a proposed Amendment to MFA's Affordable Housing Act Rules.
Notice of Public Comment on Amendment to Affordable Housing Act
June 27, 2023, 5:00pm
The New Mexico Mortgage Finance Authority (MFA) is announcing a public comment period for a proposed Amendment to the MFA Affordable Housing Act Rules.