Find Housing and Assistance
State Tax Credits for Affordable Housing Development
Data Sources and Links to Housing Research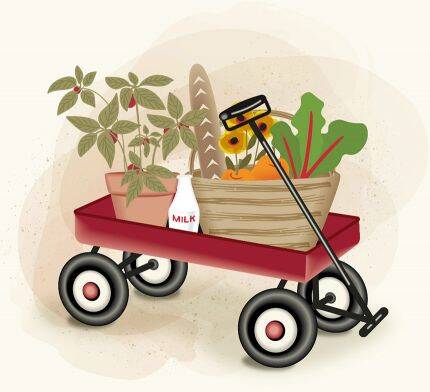 NM Real Estate Data
http://www.nmrealtor.com/housing-trends
The REALTORS® Association of New Mexico (RANM) is a state-wide trade association representing nearly 5,500 members involved in all aspects of the residential and commercial real estate markets throughout New Mexico. RANM provides the latest housing trends and statistical reports, with some data organized by county.
AxioMetrics
AxioMetrics is a research company who obtains pricing by floor plan and bedroom size, concessions, and amenities directly from on-site leasing agents. They survey their database of properties every month. Research services include but are not limited to:
Feasibility studies
Specific market trends
Apartment and commercial loan trends
Competitive pricing survey
Bipartisan Policy Center Housing Commission
http://bipartisanpolicy.org/topics/housing

The Bipartisan Policy Center (BPC) is the only Washington, DC-based think tank that actively promotes bipartisanship. Working to address the key challenges facing the nation, BPC's policy solutions are the product of informed deliberations by former elected and appointed officials, business and labor leaders, and academics and advocates who represent both ends of the political spectrum. BPC is currently focused on health, energy, national and homeland security, the economy, housing, immigration, and governance.
Center for Housing Policy
The Center for Housing Policy's publications cover a range of topics, programs and policies related to the broad goal of identifying and meeting the nation's housing challenges.
CoreLogic
CoreLogic compiles comprehensive property and related financial databases which include data on mortgage-and asset-backed securities information, property taxes, geospatial parcel data, flood and disaster risk, traditional and nontraditional credit information and criminal background records. Reports include but are not limited to:
Housing & economic data and trends
Home Price Index
National Foreclosure Report
Equity Report
Enterprise Community
http://www.enterprisecommunity.com/
Enterprise creates affordable housing through public-private partnerships with financial institutions, governments, community organizations and other partners. Enterprise Annual Report on funding
Federal Deposit Insurance Corporation (FDIC)
http://www.fdic.gov/bank/analytical/stateprofile/index.html
The Federal Deposit Insurance Corporation (FDIC) preserves and promotes public confidence in the U.S. financial system by insuring deposits in banks and thrift institutions for at least $250,000; by identifying, monitoring and addressing risks to the deposit insurance funds; and by limiting the effect on the economy and the financial system when a bank or thrift institution fails. FDIC provides quarterly data on state economic and banking profiles.
Federal Home Loan Bank
The Federal Home Loan Banks' Affordable Housing Program (AHP) is one of the largest private sources of grant funds for affordable housing in the United States. Reports include but are not limited to:
Data from the FHLB's Combined Financial Reports
Analysis of mortgage lending
Freddie Mac
http://www.freddiemac.com/news/finance/
Freddie Mac stabilizes the nation's residential mortgage markets and expands opportunities for homeownership and affordable rental housing. Our statutory mission is to provide liquidity, stability and affordability to the U.S. housing market. Freddie Mac participates in the secondary mortgage market by purchasing mortgage loans and mortgage-related securities for investment and by issuing guaranteed mortgage-related securities. Reports include various economic and housing data by state, including but not limited to:
Mortgage rates
Housing market analysis
House price index
Refinance & foreclosure prevention
Housing Assistance Council – Building Rural Communities
The Housing Assistance Council (HAC) helps local organizations build affordable homes in rural America. HAC assists in the development of both single- and multi-family homes and promotes homeownership for working low-income rural families through a self-help, "sweat equity" construction method by emphasizing local solutions, empowerment of the poor, reduced dependence, and self-help strategies. HAC offers services to public, nonprofit, and private organizations throughout the rural United States and maintains a special focus on high-need groups and regions, such as: Indian country, the Mississippi Delta, farmworkers, the Southwest border colonias, and Appalachia. HAC produces the Taking Stock Report which is a rural housing report.
Housing Research & Advisory Service
http://www.housingadvisor.org/
Housing Research & Advisory Service provides reports on housing data from the American Community Survey for each state. They also offer customized reports for housing and demographic conditions and trends.
HOME Mortgage Disclosure Act (HMDA)
http://www.ffiec.gov/hmdaadwebreport/AggWelcome.aspx
HMDA requires lending institutions to make annual disclosures of their home mortgage and home improvement lending activity. Annual reports include loans approvals and denials by race and income demographics.
ICF Consulting
"Rural Rental Housing: Comprehensive Property Assessment and Portfolio Analysis," Prepared for the U.S. Department of Agriculture, November 2004.
http://www.rurdev.usda.gov/rhs/mfh/property%20assessment/final%20report%20binder%20--
%20appendix%20(11-18-04),%20v1.pdf
Joint Center for Housing Studies of Harvard University
The Center's signature report is The State of the Nation's Housing, which continues to provide a widely referenced annual assessment of housing markets, homeownership, and affordability challenges. Since 1998, the Center has expanded its programs of research and convening to address emerging issues in remodeling markets, rental housing, and housing finance, and has been at the forefront of national policy discussions concerning mortgage and consumer lending and the foreclosure crisis.
Mortgage Bankers Association
http://www.mbaa.org/default.htm
The Mortgage Bankers Association produces reports on comprehensive data and benchmarking tools which cover all real estate business areas - economic forecasting, residential, commercial and multifamily. Reports include but are not limited to:
Mortgage Credit Availability Index
Delinquency and foreclosure
Origination reports
National Association of Home Builders
The National Association of Home Builders produces reports including but not limited to:
Housing Market Index Report prepared monthly for the national and by region
Builder Confidence Report
National Association of Realtors
http://www.realtor.org/research-and-statistics
NAR provides indicators of housing market activity, collecting and disseminating timely, accurate, and comprehensive of real estate data and analysis for REALTORS® and consumers. Reports include but are not limited to:
Current housing market data
Monthly data on sales, prices, and inventory levels
Statistics on affordability
Housing and economic trend reports
National Coalition for the Homeless
http://www.nationalhomeless.org/
The National Coalition for the Homeless produce various reports on issues related to homelessness including demographic data and cross-cutting issues such as substance abuse, families with children, veterans, elderly, domestic violence victims and other special need populations.
National Council of State Housing Agencies
The National Council of State Housing Agencies (NCSHA) is a nonprofit, nonpartisan organization created by the nation's state Housing Finance Agencies (HFAs) more than 30 years ago to coordinate and leverage their federal advocacy efforts for affordable housing. Various reports on funding for affordable housing, economic and housing market analysis. Reports include but are not limited to:
Moody's variable rate debt report
Annual State of Homelessness in America Report
Standard & Poor's Report Card on HFA Single-Family Programs
Monthly housing report card
Advocacy material
Legislative material
National Low Income Housing Coalition
The National Low Income Housing Coalition (NLIHC) is dedicated solely to achieving socially just public policy that assures people with the lowest incomes in the United States have affordable and decent homes. NLIHC provides various resources and reports including but not limited to:
National affordable housing preservation database
Out of Reach Report (compares wages to housing cost by state and county)
Reports on various housing policy issues
United States Department of Agriculture (USDA) Rural Development
http://www.rurdev.usda.gov/Home.html
USDA Rural Development's mission is to improve the quality of life in rural areas by providing loans and grants for housing and community facilities in rural communities. Reports include but are not limited to:
Annual Rural Development Progress Report
Rural housing and community development program reports
Property conditions