Find Housing and Assistance
State Tax Credits for Affordable Housing Development
Contact MFA
MFA is open from 8 a.m. to 5 p.m. Monday through Friday.
Mortgage payments may be dropped in the front drop box anytime.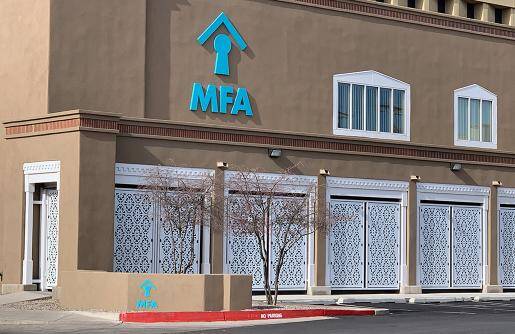 Mail mortgage payments to:
MFA
PO Box 912727
Denver, CO 80291
Physical address and general mailing address:
MFA
344 4th Street SW
Albuquerque, NM 87102
Map
Phone numbers
(505) 843-6880
(800) 444-6880 (Toll free in New Mexico)
TTY/Voice
711, or if no answer:
1-800-659-8331 (English)
1-800-327-1857 (Spanish)
A New Mexico Relay CA will answer by saying: "New Mexico Relay Go Ahead."
Department Contacts
To contact a specific department choose from the links below:
General Contact Form
Use this form for general inquiries. To contact a specific department, choose from the department contact links provided.