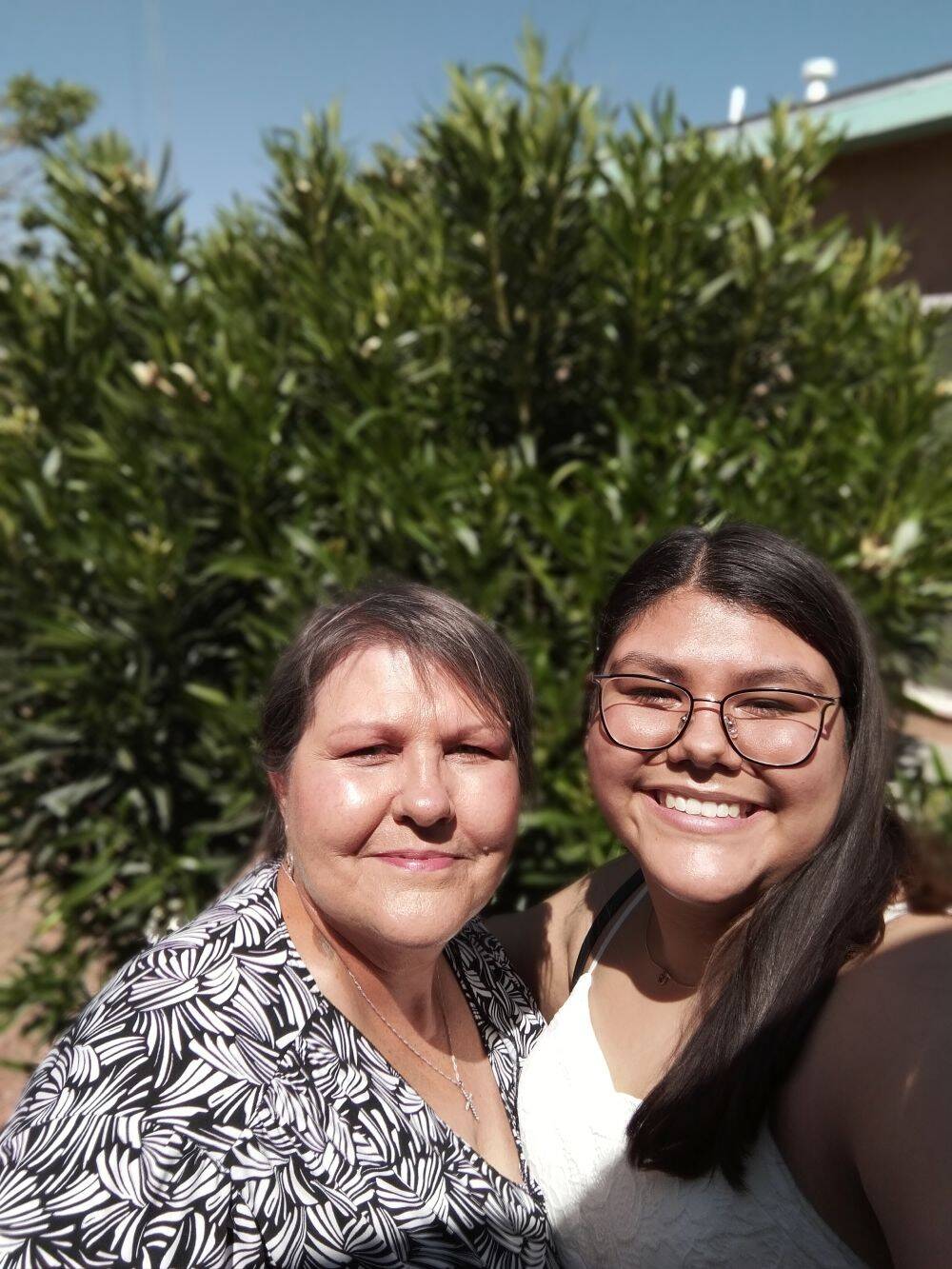 First-Time Homeowner Spotlight: Rhonda Diaz
Sometimes, homeownership is about the little things. For new homeowner Rhonda Kay Diaz of Las Cruces, the little things include the ice machine in her new refrigerator and cooking on a gas stove. But homeownership is often about the big things, too, like the opportunity it gave Rhonda to demonstrate to her granddaughter that hard work and perseverance pays off.
Rhonda is no stranger to hard work. When she was in her 40s, she returned to school, completed an undergraduate degree and began a career with the City of Las Cruces. She was also raising her infant granddaughter, now 13-years-old, whom she refers to as her daughter. In 2019, Rhonda was diagnosed with breast cancer, but she kept moving forward. Throughout the years, the dream of homeownership was never far from her mind.
Last year, Rhonda's dream became a reality when she because a homeowner through MFA's FIRSTDown program. FIRSTDown, which Rhonda learned about from her REALTOR®, provides up to $8,000 in down payment and closing cost assistance to qualified first-time homebuyers. Upon learning about MFA's FIRSTDown program, Rhonda said her eyes lit up.
"The next house that we looked at, I knew as soon as I walked in that it was my house," Rhonda said. "Knowing about the MFA loan and the possibility of obtaining that loan to buy that house was a dream come true."
Rhonda says the kitchen is her favorite room in her new home. After years of living in apartments with small kitchens, she is happy to have a spacious area to cook for others. But most importantly, Rhonda has a tangible way to show her granddaughter that it is possible to make a big dream come true.
"You can do this too," Rhonda tells her granddaughter. "And you will do this too!"
Diaz's REALTOR® was Patricia Olson at Exit Realty in Las Cruces. Her loan consultant was Robert Rodriguez at New American Funding in Las Cruces.