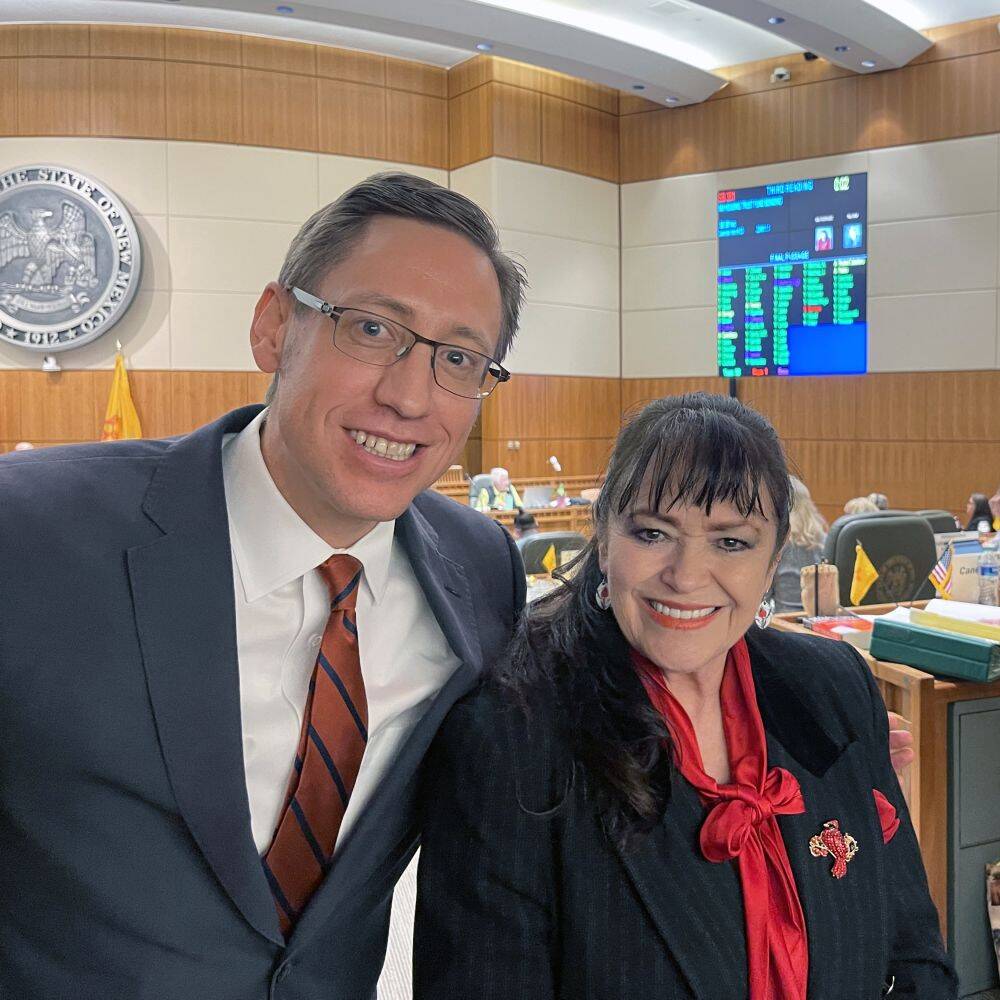 Governor Signs Legislation to Provide Millions in Funding to Address Affordable Housing Crisis in New Mexico
On Wednesday, March 15, Governor Michelle Lujan Grisham signed into law Senate Bill 381, bipartisan legislation that will provide an estimated $37 million in funding this year to the New Mexico Housing Trust Fund, which is administered by the state's housing agency, the New Mexico Mortgage Finance Authority (MFA). The funds will help MFA to finance the construction and preservation of thousands of additional affordable homes for low-and-moderate-income New Mexicans.
"This legislation shows the commitment of the Governor and the state's lawmakers when it comes to addressing the housing needs of the state," said MFA Executive Director and CEO Isidoro Hernandez. "This funding is a crucial step towards addressing New Mexico's vast affordable housing needs and ensuring all New Mexicans have a safe, comfortable, affordable place to call home."
Although the recurring funding was originally set to start in 2024 with the passage of Senate Bill 134, signed into law in March 2022, SB 381 moves up that timeline for the start of the funding by one year. Prior to becoming law, the legislation passed in the House of Representatives and in the Senate with overwhelming bipartisan support.
"We need to act now to provide more affordable housing options for New Mexicans in every corner of our state," said Gov. Michelle Lujan Grisham. "In conjunction with the tens of millions of dollars I have secured in the budget, New Mexico is taking and will continue to take comprehensive actions to address the housing crisis."
Senate Bill 134 is a piece of bipartisan legislation, sponsored by Sen. Nancy Rodriguez (Santa Fe) and Rep. Nathan Small (Las Cruces), established to provide a dedicated funding stream for the construction and preservation of affordable housing across the state.
To date, MFA has leveraged 21-to-1 the approximately $61 million dollars the state has invested in the New Mexico Housing Trust fund since it was created in 2005. This funding generated the development of 4,795 affordable housing units with an economic impact of $580 million across the state.
"There is such a widespread need for affordable housing that I'd like to thank all my fellow legislators and the Governor for their support and commitment to addressing this ongoing issue," Senator Nancy Rodriguez. "The overwhelming and bipartisan support of SB134 and SB381 is a true reflection of our commitment to address the growing affordable housing needs across the state."
The widespread need for affordable housing was recently identified in a 2022 study commissioned by the MFA-led Housing New Mexico Advisory Committee that found 5,140 new single-family homes are needed every year to meet the growing demand for housing, 43,000 units need accessibility modifications, 40,000 units are in need of rehabilitation, 175,000 homes need energy efficiency improvements, and at least 6,500 units of permanent supportive housing are needed for those who are homeless. The study also found that there is currently a statewide shortage of 32,000 units for renters making less than 30 percent of area median income and 218,471 New Mexico households were identified as "cost burdened" – spending more than 30 percent of their income on housing costs.
The Housing New Mexico Advisory Committee, a group of advocates from all different sectors of the housing industry, was established in the fall of 2021 with the purpose of fostering collaboration, problem solving, and breaking down the complexities of the housing market. The group aims to identify and understand housing priorities for New Mexico to determine practical, policy-driven solutions to address housing needs.