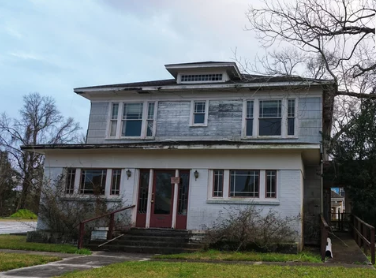 MFA Launches New Program to Rehabilitate and Resell Vacant and Abandoned Single Family Homes
The Board of Directors for the New Mexico Mortgage Finance Authority (MFA) recently approved the Restoring Our Communities (ROC) Program to reduce vacant and abandoned homes in communities across New Mexico. The program will acquire, rehabilitate, and resell single‐family properties that are vacant or abandoned, to create workforce housing units, and offer financial aid to homebuyers through down payment assistance. The program has $2,000,000 available for funding under an open Notice of Funding Availability.
During the completion of MFA's Housing Strategy, it was found that approximately 12,000 homes in New Mexico were vacant and for sale, with Bernalillo, Dona Ana, Sandoval, and Lincoln counties having the highest amounts. Due to the inherent challenges of rural development such as increased costs and limited access, the ROC program has included an incentive for service providers to rehabilitate projects in rural areas. Under the program, rural is defined as the areas outside Albuquerque, Las Cruces, Rio Rancho, and Santa Fe.
"The ROC Program will promote much-needed affordable housing throughout the state while improving communities impacted by vacant or abandoned homes," said Theresa Laredo- Garcia, the Program Development Manager.
The ROC program was designed using the concept of the, now-closed, Neighborhood Stabilization Program (NSP). MFA successfully placed 92 abandoned homes back into homeownership under the NSP program.
There have been notable changes implemented in the design of the ROC program compared to NSP, including higher income limits, and expanded eligible activities as the program grows. The new income limit, based on annual income, can be as high as $113,250 for a four-person household in Bernalillo County.
MFA is excited to open the Restoring Our Communities (ROC) Notice of Funding Availability in mid-May to early June, with $2,000,000 available for funding initially, and is expected to expand in the coming years. This program not only assists communities by providing more affordable housing units and reducing vacant/abandoned properties, but also assists individuals and families directly.