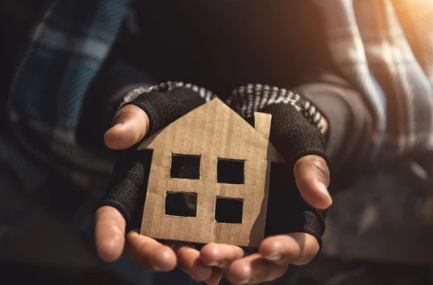 MFA Provides 338 Housing Vouchers for the Linkages Program, Making a Lasting Impact on Homelessness in the State
The New Mexico Mortgage Finance Authority (MFA) distributed 338 housing vouchers for the Linkages program. Linkages, a state-funded permanent supportive housing program, offers long-term rental subsidies and supportive services to vulnerable populations, prioritizing homeless individuals with serious mental illness diagnosis.
While alternative homelessness assistance programs mandate addressing all behavioral issues, or progressing through multiple programs, before providing individuals access to housing, the Linkages program utilizes a "Housing First" model. This model focuses on the provision of permanent housing to individuals experiencing homelessness by ending their homelessness and providing a stable foundation that allows participants to pursue personal goals and improve their quality of life.
A success story provided by the San Juan County Partnership, a partner of MFA, exemplifies the effectiveness of the Housing First model. The story features a male who entered the Linkages program in May 2023 after a history with an abusive family. The trauma inflicted by his family began at a young age, and he turned to substance use to free himself of the emotional pain. At age 58, he entered the Linkages program distrustful and skeptical of the staff members trying to assist him. After extensive effort and time, the organization earned his trust, and he is now in a place he calls home. Since accepting the support offered by those around him, there has been a significant shift in his body language, attire, and attitude. He now describes himself as happy.
"The New Mexico Coalition to End Homelessness estimates between 19,000-20,000 individuals are experiencing homelessness statewide," said Isidoro Hernandez, MFA's CEO and Executive Director. "Our mission at MFA is to provide safe, affordable housing opportunities for all New Mexicans. Linkages allows us to extend the same opportunity to the most vulnerable in our community."
The state's Behavioral Health Services Division provides oversight for the two key components of the program: supportive services through case managers, and rental subsidies through housing administrators. The first point of contact for individuals seeking assistance is a supportive service agency that provides assistance related to accessing and maintaining housing. These services are divided into three categories: housing search, move-in assistance, and post-tenancy support. Support service agencies also support clients with their individual needs including life skills, job, education development, and clinical resources.
Lisa Howley, the Supportive Housing Coordinator Supervisor at the Behavioral Health Services Division, describes the importance of the supportive services stating, "The support service provided through the Linkages program is vital to the efficiency of the program. Services provide support with securing and maintaining housing stability."
The second component of the Linkages program is housing administrators who offer housing services in the form of vouchers, which an individual can use for application fees, security deposits, utility deposits, rent, utilities, and arrears and damages. MFA acts as a liaison between housing administrators and the Behavioral Health Services Division by providing oversight for the issuance of rental vouchers for eligible Linkages applicants. An applicant must meet three eligibility requirements: 1) homeless, precariously housed, or at-risk of homelessness; 2) disabled with a diagnosed, serious mental illness and 3) extremely low-income. Income limits are based on annual income and county median incomes, for example, an individual in Albuquerque can have an annual income of up to $16,800
Nicole Martinez, the Executive Director of Mesilla Valley Community of Hope and housing administrator, commended the Linkages program, stating, "MFA has supported us with the Linkages program, and this has allowed us to expand the number of people that we are serving to include those we wouldn't be able to reach otherwise due to the requirements of other federal programs. We enjoy that the Linkages program allows us to partner with local agencies for supportive services to those we are already serving. We currently have 52 vouchers but will increase in the coming fiscal year."
As July marks the beginning of a new program year, MFA has renewed contracts with eight housing administrators, demonstrating its commitment to supporting communities throughout New Mexico. MFA takes pride in its ongoing partnership with housing administrators across the state, ensuring that those who are vulnerable and precariously housed can access individualized services and permanent supportive housing.
For more information about the Linkages program, please visit: https://housingnm.org/service-providers/linkages