NM Mortgage Finance Authority Named As An Honoree For The 2023 Best Places to Work Awards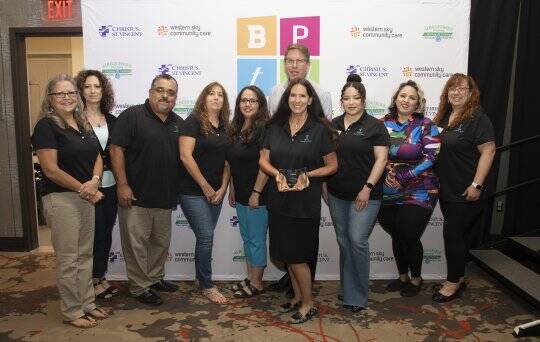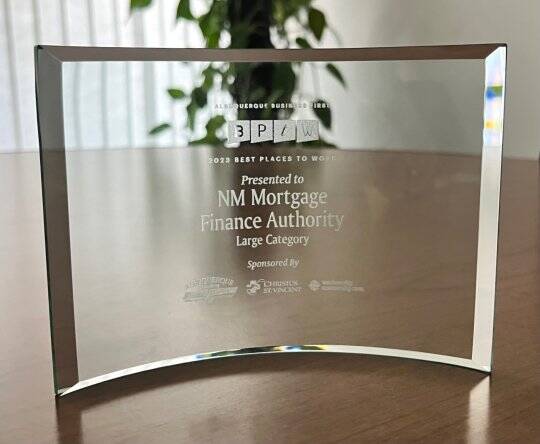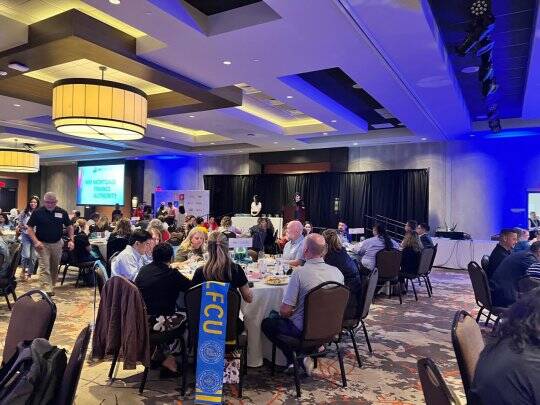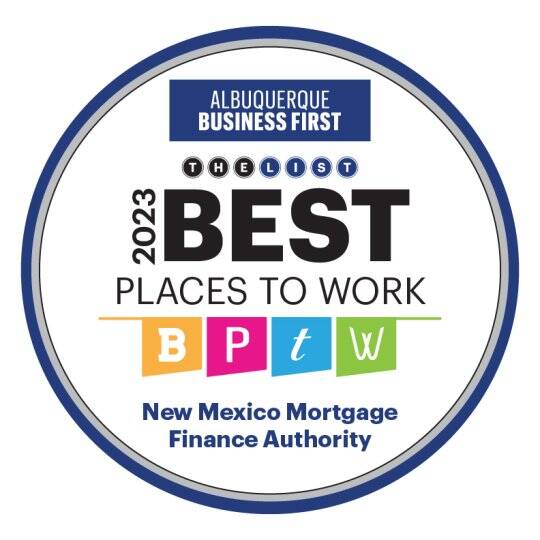 From the Great Resignation to what some economists are now calling the "Big Stay," workforce trends continue to evolve. The organizations that transform alongside those changes — for the betterment of employees and clients — are the ones that remain relevant.
Each year, Albuquerque Business First highlights these steadfast businesses through its Best Places to Work Awards. Among these prestigious organizations is the New Mexico Mortgage Finance Authority (MFA), acknowledged in the large company category.
Business First collaborated once again with research partner Quantum Workplace to determine the 2023 Best Places to Work recipients. After a call for nominations from the public, Quantum then conducted anonymous employee surveys. A set percentage of employees from each organization had to complete the survey to be considered.
Scores were then calculated based on the survey results to determine this year's Best Places to Work. Exact rankings in each category were announced during the awards ceremony held on August 10, 2023, at Santa Ana Star Casino Hotel. MFA claimed its spot as 4th in the large company category, advancing a spot from its 2022 ranking.
"Through my 31 years at MFA, I have witnessed many changes and evolution, yet the organization has consistently remained faithful to its pursuit of providing every New Mexican with a chance to access affordable housing and a place to call home. This is a vision we have always worked for and will relentlessly strive to achieve. Working for a company that wholeheartedly embraces a mission that I am proud to dedicate myself to brings me genuine satisfaction," shared Isidoro Hernandez, CEO and Executive Director of MFA.
As a mission-driven organization, staff members are unified in the mission to help ensure every New Mexican has access to safe, quality, affordable housing. Staff consists of over 120 dedicated employees, who work tirelessly to make this mission a reality. MFA is proud to offer more than 30 diverse programs to support every facet of the housing spectrum, including homebuyer down payment assistance, rental and utility assistance, homelessness assistance and prevention, home rehabilitation and weatherization, and tax credits and funding for the development of affordable single-family and multifamily homes.
MFA takes pride in being an employer of choice, recognizing staff is essential to the organization's success and the statewide impact of its housing programs. MFA is a place where individuals can thrive and contribute to its vision of a better future.
If you would like more information on career opportunities at MFA, please visit: https://housingnm.org/contact/careers