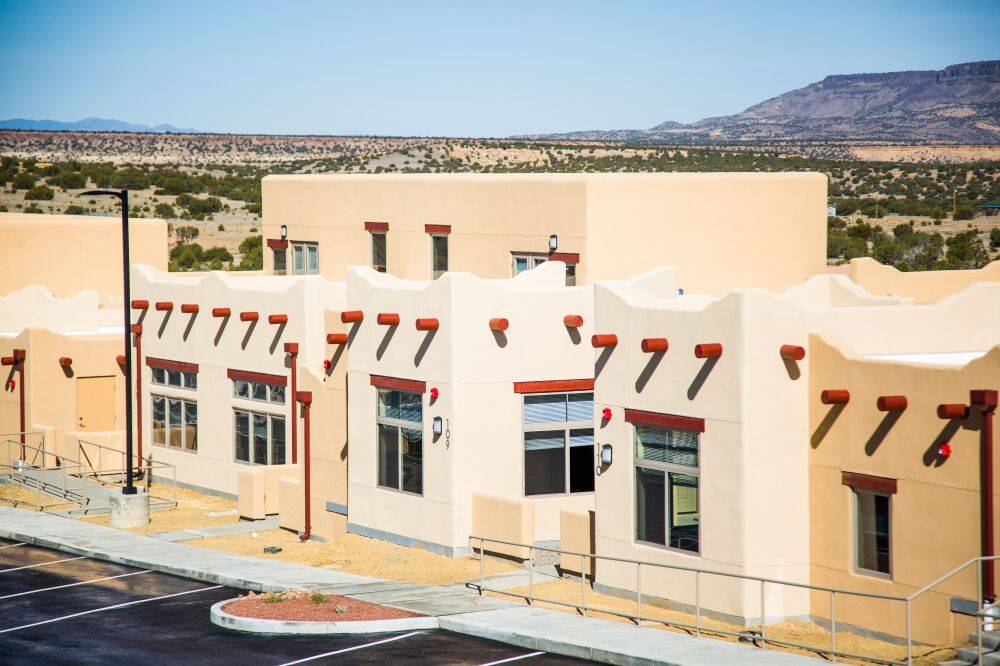 Pueblo of Acoma Housing Authority to Build 30-unit Residential Development
Pueblo of Acoma Housing Authority (PAHA) plans to build a 30-unit multifamily residential development on the Acoma Indian Reservation in Pueblo of Acoma, N.M. In addition to 30 townhomes, the ADA-accessible development will include a community building, basketball court and playground areas.
The development will be constructed within the pueblo's Skyline Ganipa Community Redevelopment area. It is the second Low Income Housing Tax Credit (LIHTC) development constructed within Skyline Ganipa. The development will be constructed in close proximity to several key community resources including the Pueblo of Acoma Police Department, Acoma Food Distribution Program and two learning centers.
New Mexico Mortgage Finance Authority (MFA) awarded the development $6.7 million in tax credits through Raymond James Tax Credit Funds (RJTCF). Other development partners include Pavilion Construction and Travois Design and Construction Services.
Travois designed the development. PAHA worked closely with Travois to ensure the development's architectural design remained true to the Pueblo's traditions and culture. According to the company's vision statement, Travois "strives to improve the lives of indigenous peoples by providing the tools and resources to create healthy, affordable and sustainable communities."
Travois vice president for affordable housing, Bryan Schuler, praised PAHA's upcoming development, stating, "From project conception, PAHA has been focused on its goal to provide housing and economic development opportunities to its community in a smart way. We are proud to partner with PAHA on this important project."
The Pueblo's first LIHTC development – PAHA #1 – received several awards, including the Charles L. Edson Tax Credit Excellence Award in Rural Housing, the New Mexico Infrastructure Finance Conference's 2017 Best Practice Award and the Construction in Indian Country Inaugural Outstanding Awards Banquet's Outstanding Design and Planning Award. MFA awarded $7.6 million in tax credits to fund PAHA #1.
Construction on PAHA's second development is set to begin in April 2021.