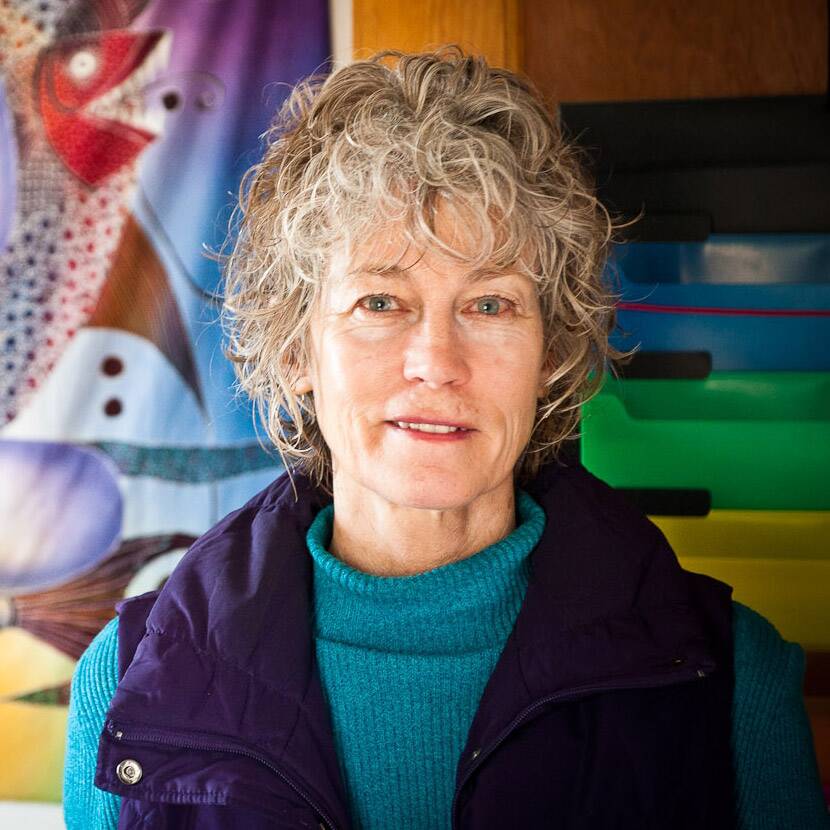 Roberta Wilson's Story
The cold took a toll on Roberta Wilson. It wasn't just the hat, coats, boots and scarves she had to wear day and night or the fact that her living space had shrunk to the small area she could afford to heat with a space heater. It wasn't even that she had to ask guests to bring extra clothes when they came to visit. As the weeks wore on, Roberta also became emotionally overwhelmed by the cold.
"I was depressed and irritated," Roberta said in a recent interview. "I was freezing, and it made me cold toward other people. Most of the time it was about 42 degrees in my house."
Roberta learned about MFA's NM Energy$mart program through the Salvation Army, whom she had contacted looking for help. When staff from MFA and its service provider, Central New Mexico Housing Corporation, came to Roberta's house in Albuquerque to do an energy audit, they discovered the 700 sq. ft. house had been built with no insulation whatsoever.
The crew cut a series of six-inch squares across the walls of Roberta's home and blew insulation into them. They sealed the air leaks in her walls, attic and floor and installed insulation. Then they patched the holes and retextured the walls.
Roberta is saving more than $100 each month on her heating bill, and she should see a significant savings in the summer months, too. But most importantly, she is now warm and comfortable in the little house she loves.
"How do you measure physical and mental cost effectiveness?" Roberta asked. "What kind of price can you put on your emotional health and feeling good? I'm so happy. It's changed my life."