Find Housing and Assistance
State Tax Credits for Affordable Housing Development
Six Steps to Savvy Homebuying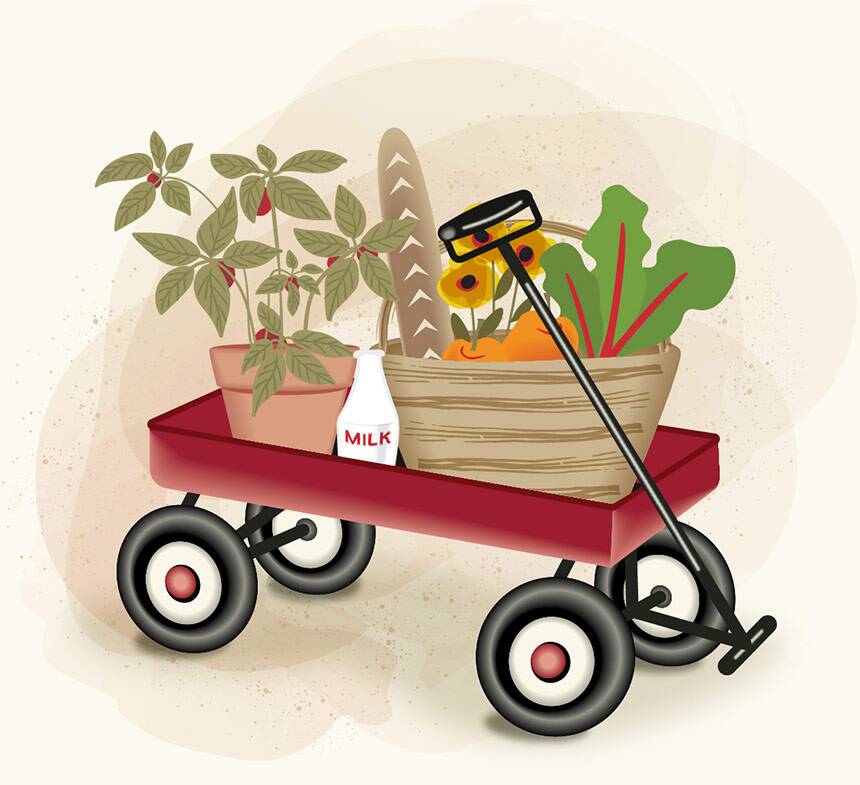 Step 1: Become Educated
Taking an MFA-approved homebuyer education course is the best way for homebuyers to learn all about the process of applying for a mortgage and becoming a responsible homeowner. Get started today by registering for this affordable online class: http://ehomeamerica.org/nmmfa
Two people can register and take the class together but pay only one fee of $45. It takes most people anywhere from six to eight hours to complete the course, but it doesn't have to be done in one session. Once registered, you may log in and out as many times as necessary. Your certificate of completion is valid for a full year, so you're welcome to get started as soon as you like. The information provided will empower you to make good decisions throughout this entire process.
Step 2: Gather Your Paperwork
​​​​​​When you apply for a mortgage, your lender will need to assess your financial condition and verify that you can repay the loan. To do this, lenders typically start by requesting the basic items listed below. Get ahead of the game by making sure you're prepared!
Your Social Security Number
Current pay stubs or, if self-employed, your tax returns for the past two years
Bank statements for the past two months
Investment account statements for the past two months
Life insurance policy (only if it has cash value)
Retirement account statements for the past two months
Make and model of vehicles you own and their resale value
Names and account numbers for other types of debt such as: credit cards, auto loans, personal loans
Step 3: Choose Your MFA-approved Lender
Find MFA-approved lenders here.
Only lenders that have been approved by MFA are able to access our down payment assistance funds. To begin, you may want to choose two or three lenders from the list so you can comparison shop. By calling each one and having a conversation, you'll get a good feel for which one you'd like to work with. Keep in mind that all lenders are extremely busy, so you'll probably need to leave a message. Most will call you back by the next day. If they wait several days to call back, you may want to choose a different lender.
Here are some things you may want to ask:
Do you have an online application available?
From the time I complete my application and provide the documents you request; how long will it be before I know if I'm approved?
Can you please describe how the process works and tell me how often I can expect to receive status updates?
Which Realtors do you work with the most?
Does your company require a higher credit score than the 620 MFA accepts?
Does your company allow you to utilize all MFA programs or only certain ones?
And, if applicable:
Can you finance a manufactured home?
I can't take calls or respond to personal emails while I'm at work, so are you available after normal business hours?
Step 4: It's Time to Apply!
Most, if not all, lenders have an online application available, and a secure portal where you will upload your documents. It's important to be neat and accurate when completing your application. Answer all questions honestly and be candid with your loan officer about any worries you may have. They have the knowledge and experience to overcome obstacles, but they can't do that if you aren't honest from the beginning. If you're thinking you are the only one facing an uncomfortable situation, this list may make you feel better. Here are ten real-life situations that others have faced:
I'm legally married, but my spouse left me almost twenty years ago and I haven't seen or heard from him/her since.
Each of my four children have different fathers. Some pay me child support, and some don't.
My paycheck is being garnished to repay a debt.
I cosigned a loan for my ex-girl/boyfriend, and now we're not even on speaking terms.
My spouse is in prison.
My spouse was deported.
I was fired from my last job and have only been at my new job for two months.
I file my tax return jointly with someone I'm not married to.
I've been evicted before for not paying rent.
I work in the marijuana or adult entertainment industry.
Step 5: Buddy up with a REALTOR®
Now that you're preapproved, it's time to search for your perfect home. But please don't try to go it alone! MFA strongly recommends that homebuyers work with a REALTOR®. Your REALTOR® will help you find a home you like that is within your price range, help you negotiate with the seller and ensure that your rights as a homebuyer are protected.
Once you decide which REALTOR® you'd like to work with, they can show you any home in your area, even homes that are listed with another REALTOR®. They can also provide guidance in the event you spot a home that is for sale by the owner. Your REALTOR® will work with your lender to make sure everything goes smoothly with your transaction. You can ask friends, family or a co-worker if they know any REALTORS® that they'd recommend. If not, you can find one through your local association of REALTORS® or ask your lender. Here are five things you need to know:
Price
Although your lender may have approved you to buy a $200,000 home, YOU may not want to spend more than $150,000. YOU are the decision-maker, so don't be shy about telling your REALTOR® what price range is the most comfortable for you.
Reality
The reality is that most housing markets in New Mexico are HOT HOT HOT right now. That means there is a lot of competition among buyers, so you may lose out on an offer or two but don't give up. Stay positive and keep trying. Be prepared to act quickly when your lender or REALTOR® asks for documents or signatures.
Wants vs. Needs
Make a list of attributes you'd like your house to have. Now focus on the top three things that are absolute must-haves and be willing to look at homes that fit just those. It takes most people several years to make their first home to look more like their dream home, so be willing to postpone some of your "wants." Some good attributes to focus on might be location, safe area, proximity to public transportation, school and work.
Search Diligently
Although your REALTOR® will probably have you set up to receive automatic notifications every time a house fitting your needs comes on the market, you can still search on your own. Plenty of MFA's first-time buyers have found a home by searching online or driving through a desirable neighborhood and spotting a for-sale-by-owner property. The minute you spot something of interest, let your REALTOR® know. They have the experience to know exactly how to facilitate these unique opportunities.
Know What You're Buying
Once you are under contract to buy a home, you will have the opportunity to have the home inspected by a professional home inspector. You should expect to pay anywhere from $300 - $500, depending on your market. Your REALTOR® will provide you a list of qualified inspectors but which one you hire is up to you. Your REALTOR® will even make the call to schedule the inspection. The inspection takes roughly two hours and will take place with you and your REALTOR® present. The seller of the home will not be there, which means you are free to ask the inspector questions without worrying about offending the homeowner. This is your chance to learn all you can about your new home, so take advantage of the opportunity.
After the inspection takes place, the inspector will take a few days to compile a written report of the results. You and your REALTOR® will review it together and decide what, if anything, must be fixed by the seller. Because of the competitive market, you may want to think twice before asking the seller to install gold faucets, because chances are there are ten more buyers in line behind you who would take the house as-is!
Step 6: Closing on Your New Home
Closings in New Mexico are handled by title companies. The title company is responsible for making sure you will have clear title to the home, and that buyer and seller sign the necessary legal documents. When you first went under contract to purchase the home, your REALTOR® opened escrow with a specific title company. More than likely, you were instructed to make out your earnest money check to the title company. Your closing will take place at that title company, either in person or electronically through email and signing applications. You can expect to sign several documents at closing, including promissory note(s), mortgage(s), affidavits, disclosures, acknowledgments, and others. The seller will sign documents as well but not at the same time you're there. Only you, your lender, REALTOR®, and title officer will be involved in your closing, so you can be sure your private information is kept confidential.
After signing, the title company is responsible for having certain documents officially recorded with the county clerk. This is the point at which title to the property is officially yours. Once your lender is satisfied that all documents have been properly signed and recorded, your loan will be funded. Funding means that your lender wires your loan proceeds to the title company, and they, in turn, pay the seller of the home. You will take possession of your new home after funding occurs.
Congratulations – you are home!
If you would like more help understanding the homebuying process and deciding if it's right for you, take a look at MFA's Homeownership Manual.